DESIGN SEND
Our daily view of the world through the prism of design.
BY EDITORS
August 12, 2022
The Design Dispatch offers essential, expert-written news from the design world, curated by our dedicated team. Think of it as your cheat sheet for the day in the design delivered to your inbox before you've had your coffee. Subscribe now.
Got something our readers need to see? Submit it here
Martha Stewart's very first restaurant is set to open on the Las Vegas Strip.
"Designed by Stewart, the 194-seat restaurant is directly inspired by her 1925 country farmhouse in Bedford, New York – the same farmhouse at which she chose to serve the house arrest portion of her sentence in 2005. The design features an exact replica of its dining room and decor in a subtle neutral color palette, while the restaurant's kitchen features white marble countertops and hanging copper pans. dining on the terrace, located under the false sky of the casino's outdoor themed area.According to a statement, the Bedford will favor local sourcing for the menu, which includes a classic Niçoise salad with tuna in olive oil. olive and potatoes with vermouth and a starter of Rockefeller oysters with spinach and watercress. [H/T Eater]
Google is asking Apple to fix the widely despised green text bubbles on iMessage.
"For many iPhone users, there is a common annoyance when it comes to texting: a friend switches to Android and message bubbles in group chat turn green. When people text between iPhones and Android phones, things start to break: photos and videos are pixelated, messages sometimes don't send, or they arrive late or crash. like a thumbs-up or a heart, are written as text instead of displayed as badges on speech bubbles.People have complained about them for years.Google on Tuesday launched a marketing campaign criticizing Apple on the The search giant has published a website called Get the Message, urging people to call Apple on social media for "broken group chats". [H/T Forbes]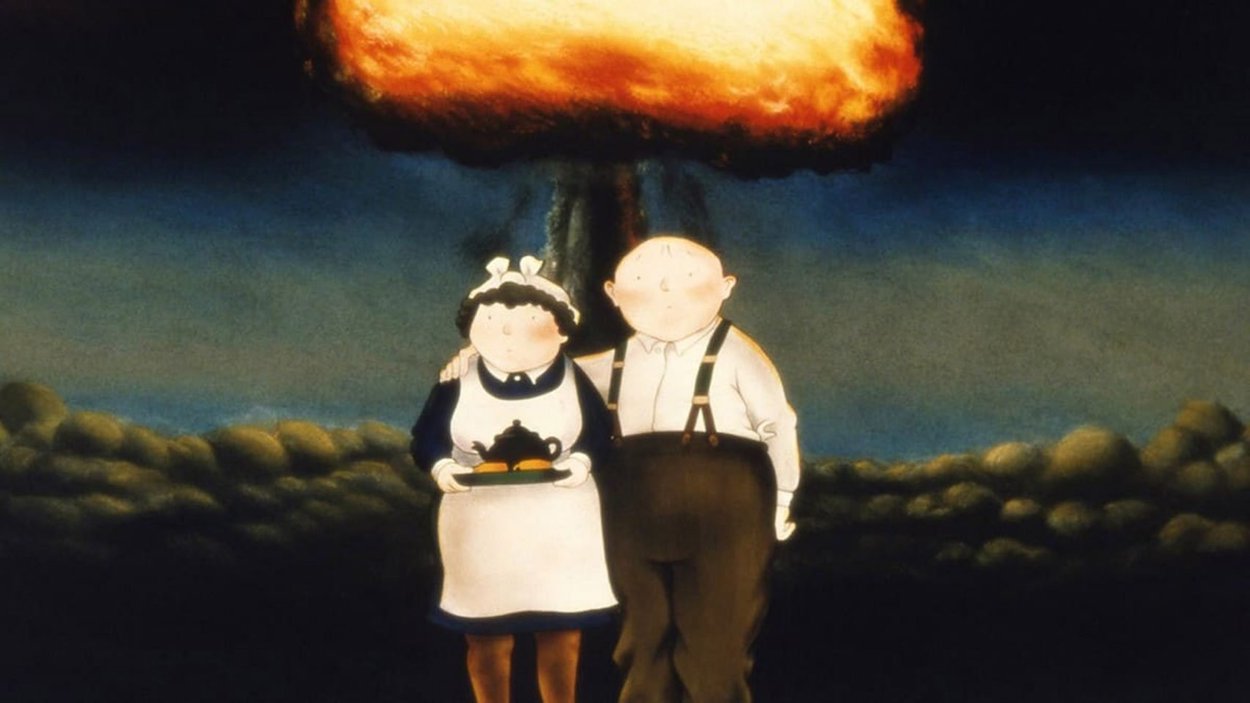 Raymond Briggs, the influential British children's book illustrator, dies aged 88.
"Raymond Briggs, the British illustrator best known for creating the famous children's picture book The Snowman, died at the age of 88. News of the artist's death was announced by his publisher Penguin Random House on Twitter and confirmed by the University of Brighton, where Briggs taught for much of his life. The award-winning artist is best known for The Snowman, a wordless picture book released in 1978 that follows the story of a boy who makes a snowman that comes to life. Throughout her six-decade career, Briggs has also created a number of satirical books for adults. Among his best-known works is the graphic novel When the wind blowswhich was also made into an animation. [H/T Dezeen]
Chicago plans to shift all city-owned facilities and operations to renewable energy.
Chicago Mayor Lori Lightfoot announced this week that her administration's plan to purchase clean, renewable energy for all city-owned facilities and operations by 2025 will continue after finalizing a $422 million contract with Constellation Energy, headquartered in Baltimore, in conjunction with Swift Current. Energy, headquartered in Boston. According to the mayor's office, Chicago is one of the largest cities in the United States to make such a pledge, which is expected to reduce the city's carbon footprint by more than 290,000 metric tons, roughly equivalent emissions generated by 62,000 cars per year. [H/T The Architect's Newspaper]
Two new programs are helping to provide remote jobs for displaced Ukrainian designers.
"Since the beginning of the war against Ukraine, 7.1 million people have been internally displaced, with 139 sites affected by hostilities, including 62 religious sites, 12 museums, 26 historical buildings, 17 dedicated to cultural activities, 15 museums, and seven libraries. Two new programs, Support by Design and Hireukrainiandesigners.org have joined forces to help provide remote jobs for designers in this war-torn country. [H/T ArchDaily]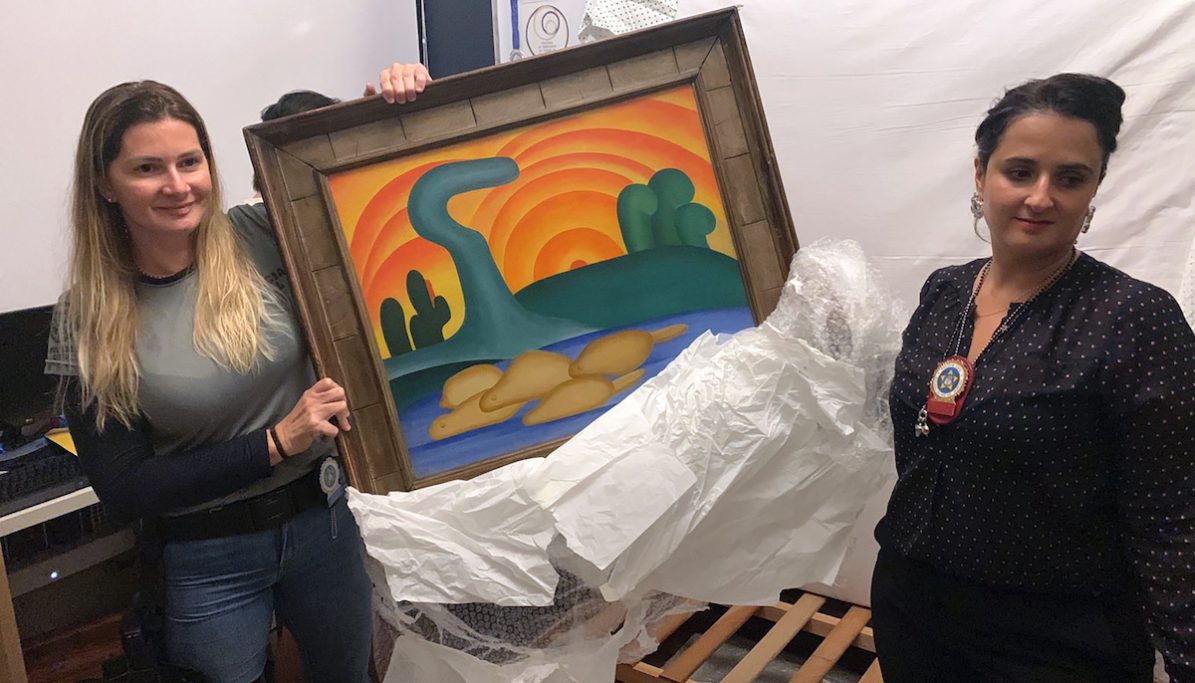 Brazilian police seize stolen $59 million Tarsila do Amaral painting from under a bed.
"Brazilian police found a major work by Tarsila do Amaral, one of the country's most important modern artists, under a bed on Wednesday during an investigation into a group of stolen artworks. Do's painting Amaral is said to be worth 300 million reias, or $59.1 million, and is one of 16 paintings that police say were stolen in an operation that ultimately involved 709 million reias ( $139 million) worth of artwork, not including jewelry and cash that were also stolen. [H/T ARTnews]
Heavy rains and floods damaged 19 important cultural sites in Seoul.
"A total of 19 cases of damage to nationally recognized cultural heritage sites and objects were damaged by heavy rains in the Greater Seoul Area this week, the Cultural Heritage Administration reported Wednesday. The main fortresses of mountains partially collapsed, while trees dating back several hundred years were toppled with their branches broken, burial mounds and stone works were swept away, and the walking paths of cultural heritage sites were flooded within hours. , which were immediately closed to restrict public access for security reasons. [H/T The Korea Herald]
Today's attractive distractions:
Madonna toasts her new greatest hits album with DiscoOasisan ephemeral ice rink.
Even as an adult, there's a lot of fun to be had at middle ages dinner theater.
Pokemon Go's cutting-edge 3D billboard celebrates world cat day in Tokyo.
Liberty Innthe latest hourly stay hotel in the Meatpacking District, goes on sale.