Skyline Cruises' flagship ship, the Skyline Princess — based in Flushing, Queens — is essentially a 120-foot-long floating restaurant and catering/events center.
When it comes to providing the unforgettable experience of enjoying the iconic Manhattan skyline while dining or hosting a wedding, anniversary or any other type of event, Skyline Cruises can accommodate you in style. and comfort, whatever the occasion or season.
Skyline Cruises' flagship ship, the Skyline Princess — based in Flushing, Queens — is essentially a 120-foot-long floating restaurant and catering/events center, accommodating up to 450 people. With this capacity, the ship can accommodate groups of all sizes – large or small – but the average number for a private event is usually between 75 and 150.
Skyline Cruises dinner cruises allow people to reserve a table for two people, 10 people, or even multiple groups of 30 or 40. Guests can even rent their own private room for up to 50 people; there is an incredibly wide range of options available to customers for any type of event or occasion.
Skyline Cruises was founded in 1994 by Pete Serro, who is not only the president of the company, but also one of the capable captains of the Skyline Princess.
The Skyline Princess is homeported at the Flushing World's Fair Marina, located in Flushing Meadows, directly across from Citi Field; the location provides Skyline with very many opportunities, as they can travel to Long Island, Queens, Manhattan, Connecticut, and New Jersey, in addition to Manhattan itself.
Skyline Cruises has a typical route they take, but not limited to; they offer several different excursions, offering sights to their guests from a variety of different and fascinating locations.
The standard route for the majority of their cruises descends the East River from Flushing, Queens, which offers passengers stunning views of the Manhattan skyline and the Statue of Liberty. However, Skyline can also go east into Long Island Sound, where passengers are treated to the beautiful scenery and many elaborate mansions there.
Another interesting aspect of the Skyline Cruises business model is that they are actually able to pick up passengers from other locations besides their home port, which makes the logistics of engaging their services much simpler. and practical. They are available for charter from Port Washington, Westchester, Connecticut, New Jersey and Manhattan, which is ideal for customers when it is not convenient for them to come to Flushing.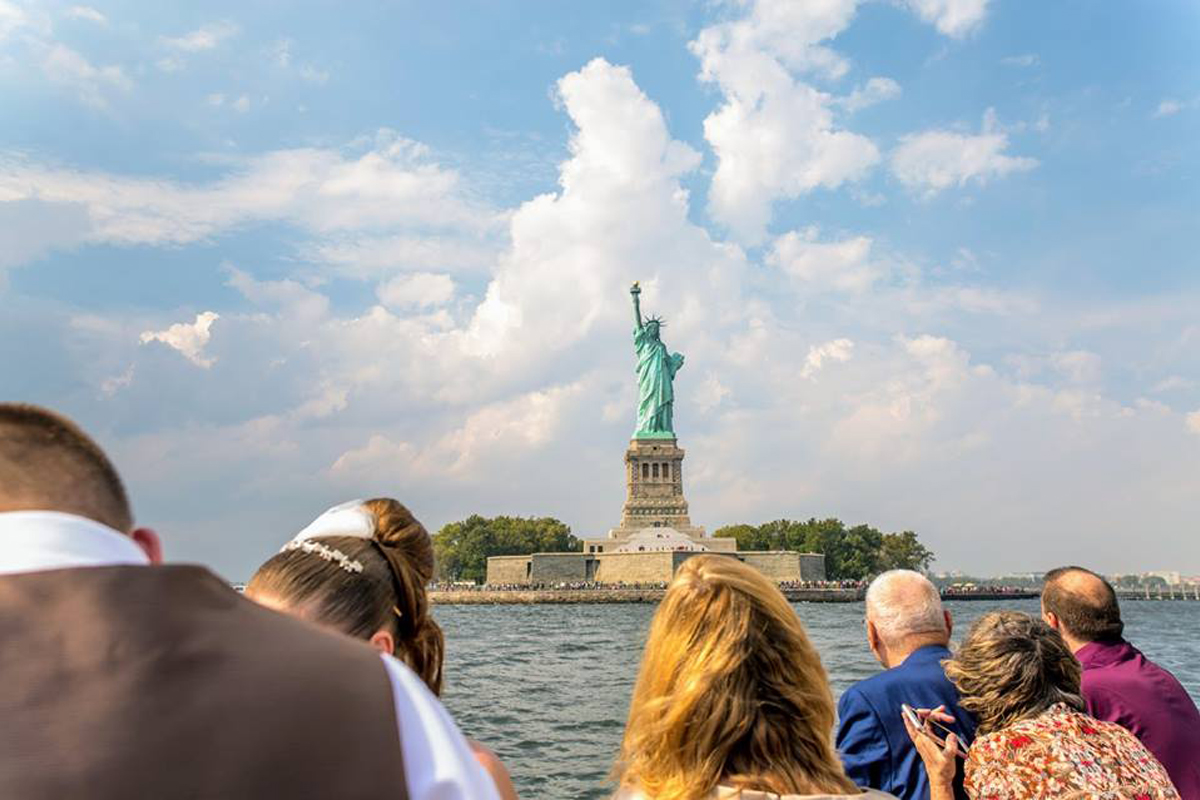 Skyline Cruises also offers pickups for people traveling to New York Mets games and the US Open, illustrating that they offer many exciting opportunities beyond your typical cruise line.
However, the Skyline Princess is essentially a floating event venue whose primary focus is dinner cruises that are open to the public and can host just about any type of event their guests could imagine.
For dinner cruises, dinner reservations must be made in advance online. They offer a full dinner buffet with DJs and dancing, and although around 40% of what they do are dinner cruises, they are also able to host weddings, Bar Mitzvahs, Sweet 16s, corporate events, fundraisers… anything you could do in a catering hall, the Skyline Princess can do even better.
Skyline Princess is one of the few cruise lines to not only offer its own catering services, but also allows guests to use their own outside caterers if they prefer, and only charter the ship itself .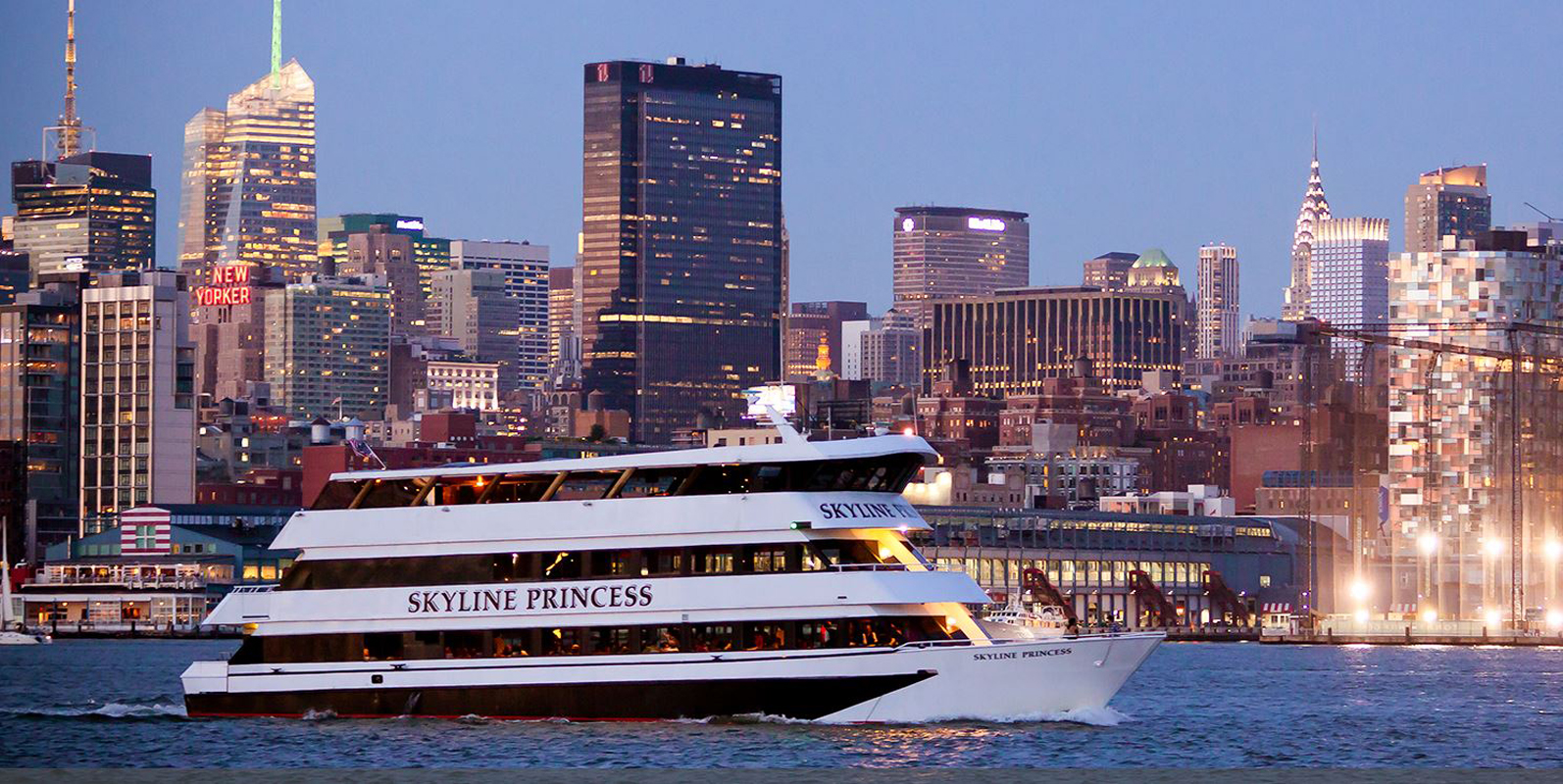 In addition to being able to accommodate any occasion or event, the Skyline Princess – being an all-weather vessel – can also accommodate guests at any time of the year. The interior is air conditioned so you don't have to worry about rain, cold or heat, and the roof terrace has a removable roof and windows which they remove during the summer, so that the Skyline Princess can sail at any time of the year and in any weather.
The employees and crew of Skyline Cruises look forward to many years of bringing people the amazing sights and sounds of the Manhattan skyline from the safety and comfort of Skyline Princess. Just hear the many thanks they receive and read the many great reviews on social media to know that Skyline Cruises is the only way to experience the fun and excitement of the seas surrounding New York.